Hotel 1 Via dei Valeri
T.:+ 39 0677591793
Via dei Valeri 1 00184 Rome, Italy (6 Rooms) - City center: 1.96 km
Click here for the map of Hotel 1 Via dei Valeri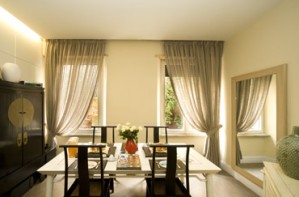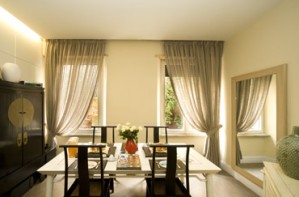 1 Via dei Valeri is a small hotel situated at walking distance from Coliseum, Caracalla, Circo Maximo, Sant John church, in the earth of Imperial rome. The place has been recently renovated and we made a radical choice: to give to our guest only the best. Than each detail has been chosen this way.
Big flat tv, the fastest internet connection, king size bed, top quality air conditioning and so on...Because your comfort is our job.
Availability
Enter the dates of your stay to check availability.
Sorry, no room rates available.
Meal Packages
Breakfast is included in the rates.
Policies
Cancellations:
Cancellation is possible until any time of day 1 day prior to the check-in date without penalty.
A cancellation after that time or a no-show, will incur a penalty of 1 night's stay.
Rates includes taxes and breakfast
Check-in Time:
Check-in is possible 24 hours per day.
Check-out Time:
You may check out at any time before 00:00.
Reception Times:
Reception is open 24 hours per day.
Baggage Deposit:
Free baggage deposit in case of early check-in or late check-out.
Child Policy:
1 child up to 2 years are free of charge per room. Children above that age are considered as adults.
Smoking Policy:
All rooms are non-smoking.
Pets Policy:
No pets allowed including guide dogs.
Parking Facilities:
Private parking available for EUR 20.00 per night.
Airport pick-up service:
Airport pick-up service for EUR 55.00 per car.
Directions to Hotel 1 Via dei Valeri
from Fiumicino Airport Train Fiumicino-Termini
from Termini station - bus 714 (about ten minutes) Bus stop Largo Amba Aradam
advertisement.
Facilities
Location Hilights:

Town center
Hotel Facilities:

Parking

Internet access

Wifi access

Bar

Restaurant

Room service

Non-smoking rooms available

Alarm clock
Fax
Room Facilities:

Minibar

Telephone

TV

Air-conditioning

Room safe

TV with cable or satellite
Hair dryer

Fans
Sports Facilities:

Tennis court

Bicycle rental

Massage

Solarium

Bicycle rental
Tours and Excursions