First of Florence ApartHotel
T.:+ 39 3403604692
Via dei Servi, 38 50122 Florence, Italy (9 Rooms) - City center: 0.59 km
Click here for the map of First of Florence ApartHotel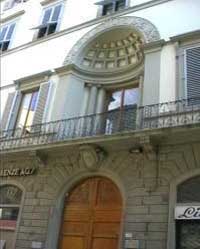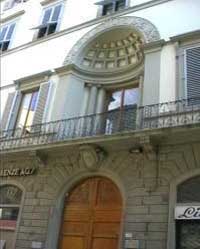 In the heart of Florence, the Duomo Cathedral a couple of steps at the end of the street, the Uffizi museum and the Ponte Vecchio just a short walk away, you'll enjoy your stay in a Renaissance-style building. Each apartment has been renovated and furnished with an utmost attention to details, marble bathrooms, walnut wood and Wrought Iron furniture. Live the magic of Florence with the comfort and the services of a first class hotel and the intimacy of your own home.
Availability
Enter the dates of your stay to check availability.
Sorry, no room rates available.
Meal Packages
Breakfast is available for EUR 6.00 per person per night.
Half board is available for EUR 15.00 per person per night.
Full board is available for EUR 15.00 per person per night.
All inclusive package available for EUR 35.00 per night.
Policies
Cancellations:
Cancellation is possible until any time of day 10 days prior to the check-in date without penalty.
A cancellation after that time or a no-show, will incur a penalty of 1 night's stay.
Check-in Time:
Check-in is possible from 14:00. After 20:00 check-in will cost EUR 50.00.
Check-out Time:
You may check out at any time before 11:00.
Reception Times:
Reception is open every day from 08:00 to 20:00.
Baggage Deposit:
Free baggage deposit in case of early check-in or late check-out.
Child Policy:
Children at any age welcome.
Smoking Policy:
All rooms are non-smoking.
Pets Policy:
No pets allowed including guide dogs.
Parking Facilities:
Public parking available.
advertisement.
Facilities
Location Hilights:

Town center
Hotel Facilities:

Handicap equipped

Internet access

Wifi access

Non-smoking rooms available

Alarm clock
Hair dryer
Fax
Cooking facilities
Room Facilities:

Minibar

Telephone

TV

Air-conditioning

Room safe

TV with cable or satellite

Fans