Hotel Guest House S.Ambrogio

T.:+ 39 3403378753
via dei Pilastri, 12 50121 Florence, Italy (4 Rooms) - City center: 0.79 km
Click here for the map of Hotel Guest House S.Ambrogio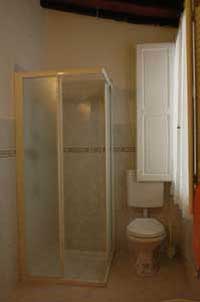 Guest House S.Ambrogio is very quite and silent, exactly in the old centre of Florence. Windows facing inner courtyards. Some minutes walk you'll reach all monuments of the town. You'll feel at home in a familiar atmosphere. There is no brekfast.
Availability
Enter the dates of your stay to check availability.
Sorry, no room rates available.
Policies
Cancellations:
Cancellation is possible until any time of day 3 days prior to the check-in date without penalty.
A cancellation after that time or a no-show, will incur a penalty of 1 night's stay.
At the check-in you'll be kindly asked to settle your bill in cash.
Directions to Hotel Guest House S.Ambrogio
From Florence central train station Santa Maria Novella you take electric bus "A" and in 10 minutes you'll be at the Guest House. Or, by feet, you'll be there in almost 20 minutes.
advertisement.
Facilities
Location Hilights:

Town center
Hotel Facilities:

Pets welcome

Non-smoking rooms available
Fax
Room Facilities:

TV
Hair dryer