Hotel Aldobrandini

T.:+ 39 055211866
Piazza Madonn Aldobrandini 8 50123 Florence, Italy (15 Rooms) - City center: 0.74 km
Click here for the map of Hotel Aldobrandini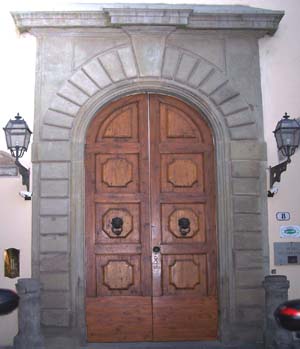 Hotel Aldobrandini, is a family-operated hotel located three hundred meters from Santa Maria Novella railway station, in the middle of San Lorenzo street market and nearby the most important cultural-historical sights in Florence.
We provided the best accommodations in a comfortable and quiet setting for an unforgettable stay in Florence.
Availability
Enter the dates of your stay to check availability.
Sorry, no room rates available.
Policies
Cancellations:
Cancellation is possible until any time of day 2 days prior to the check-in date without penalty.
A cancellation after that time or a no-show, will incur a penalty of 1 night's stay.
Continental breakfast included
Check-in Time:
Check-in is possible from 12:00 onwards.
advertisement.
Facilities
Location Hilights:

Town center

Near train station
Hotel Facilities:

Parking

Internet access

Wifi access free

Non-smoking rooms available

Alarm clock
Fax
Room Facilities:

TV

Air-conditioning

Fans