Hotel Hostal Astoria

T.:+ 34 914291188
Carrera San Jeronimo n˙mero 30-5th floor 28014 Madrid, Spain (26 Rooms) - City center: 0.37 km
"Very central and close to everywhere within walking distance. The place is very clean and well kept with beautiful modern interiors. I suggest it to anyone going on holiday."
click here to read more reviews
Click here for the map of Hotel Hostal Astoria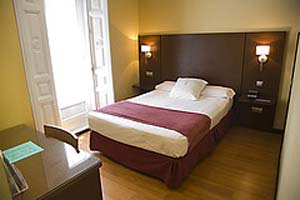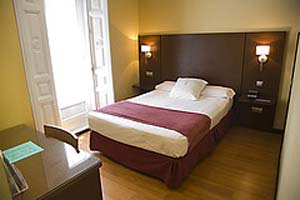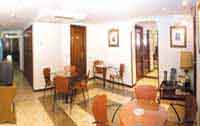 Our hostal is located in the historical centre of Madrid and is therefore an ideal place to visit the city.
All major attractions can be visited on foot: museums, palaces, churches, shops, restaurants and the night life.

All our 26 rooms have private shower/toilets, hairdryer, television, telephone, music, airconditioning and safe.
Free internet.
Availability
Enter the dates of your stay to check availability.
Sorry, no room rates available.
Policies
Cancellations:
Cancellation is possible until any time of day 1 day prior to the check-in date without penalty.
A cancellation after that time or a no-show, will incur a penalty of 1 night's stay.
Mentioned prices are excluding VAT(7%)
Directions to Hotel Hostal Astoria
Our street goes from Puerta del Sol to Prado Museum.
advertisement.
Facilities
Location Hilights:

Town center

Near train station
Hotel Facilities:

Internet access

Alarm clock
Hair dryer
Fax
Room Facilities:

Telephone

TV

Air-conditioning

Room safe