Cuento Hotel
T.:+ 90 2122555558
Lamartin Cad No 42 Taksim 3425034437 Istanbul, Turkey (28 Rooms) - City center: 1.62 km
Click here for the map of Cuento Hotel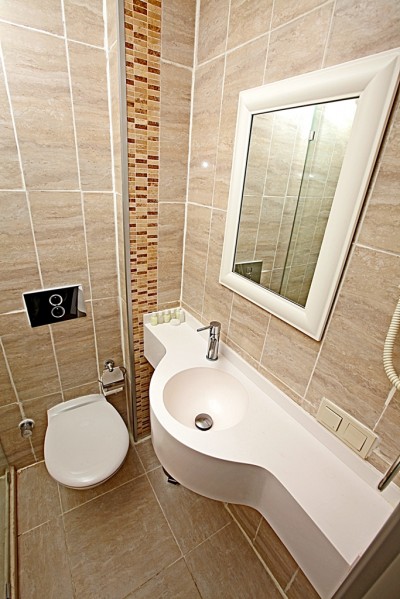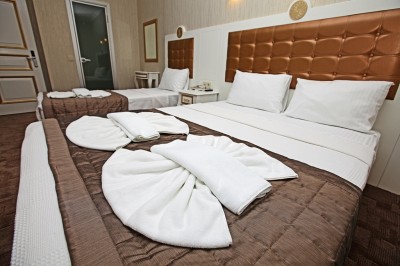 Situated in the heart of Taksim, Taksim Cuento Hotel offers air-conditioned rooms with free Wi-Fi access. Each room is equipped with a minibar and flat-screen satellite TV. A well-equipped private bathroom is also included.

The front desk works 24 hours, provides luggage storage and currency exchange. Laundry, dry cleaning and ironing services are also possible. The staff at the reception is at your disposal for car rentals and airport shuttle services as well.

Daily breakfast is served in the on-site restaurant, and you can also enjoy it in room.

Lively Istiklal Avenue is 1.7 km, and Istanbul Ataturk Airport is 30.5 km from the premises.
Availability
Enter the dates of your stay to check availability.
Sorry, no room rates available.
Meal Packages
Breakfast is included in the rates.
Policies
Cancellations:
Cancellation is possible until 9 pm 3 days prior to the check-in date without penalty.
A cancellation after that time or a no-show, will incur a penalty of 1 night's stay.
Check-in Time:
Check-in is possible from 14:00 onwards.
Check-out Time:
You may check out at any time before 12:00.
Reception Times:
Reception is open 24 hours per day.
Baggage Deposit:
Free baggage deposit in case of early check-in or late check-out.
Child Policy:
1 child up to 7 years are free of charge per room. Children above that age are considered as adults.
Smoking Policy:
Both non-smoking and smoking rooms are available.
Pets Policy:
No pets allowed including guide dogs.
Parking Facilities:
Public parking available.
Airport pick-up service:
Airport pick-up service for EUR 40.00 per car.
advertisement.
Facilities
Location Hilights:

Near airport

Town center

Near train station

Near highway
Hotel Facilities:

Meeting/Conference rooms

Internet access

Wifi access

Wifi access free

Non-smoking rooms available
Fax
Room Facilities:

Minibar

Telephone

Room safe

TV with cable or satellite