Hotel Grand Mark

T.:+ 90 2125176918
Çifte Gelinler Cad. No: 16 34130 Istanbul, Turkey (32 Rooms) - City center: 2.63 km
Click here for the map of Hotel Grand Mark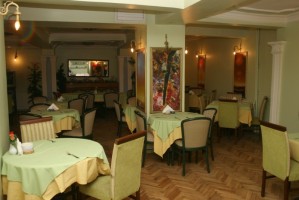 Our hotel is in the center of Sultanahmet district. Topkapi Palace, Blue Mosque, Aya Sofia (Hagia Sophia), The Grand Bazaar and several other museums are few minutes far from GRAND MARK HOTEL.

Hotel Grand Mark provides clean and simply decorated rooms in a peaceful location in a historic quarter.rooms have a balcony and air conditioning.

The hotel's professional staff is at your convenience 24 hours a day. Spa and wellness facilities are also available.
Availability
Enter the dates of your stay to check availability. Rates are available from:
Meal Packages
Breakfast is included in the rates.
Policies
Cancellations:
Cancellation is possible until any time of day 1 day prior to the check-in date without penalty.
A cancellation after that time or a no-show, will incur a penalty of 1 night's stay.
Check-in Time:
Check-in is possible from 12:00 onwards.
Check-out Time:
You may check out at any time before 12:00.
Reception Times:
Reception is open 24 hours per day.
Baggage Deposit:
Free baggage deposit in case of early check-in or late check-out.
Child Policy:
Children at any age welcome.
Smoking Policy:
Smoking rooms are available only on request.
Pets Policy:
No pets allowed including guide dogs.
Parking Facilities:
Private parking available for EUR 5.00 per night.
Airport pick-up service:
Airport pick-up service for EUR 25.00 per car.
advertisement.
Facilities
Location Hilights:

Near airport

Town center

Near the sea

Near train station

Near highway
Hotel Facilities:

Internet access

Wifi access

Wifi access free

Bar

Restaurant

Room service

Non-smoking rooms available

Alarm clock
Hair dryer
Fax
Cooking facilities
Room Facilities:

Minibar

Telephone

TV

Air-conditioning

Room safe

TV with cable or satellite

Fans

Mosquito nets

Baby cot
Sports Facilities:
Tours and Excursions