Hotel Gulec

T.:+ 90 2523165222
Uckuyular St. No:22 48400 Bodrum, Turkey (20 Rooms) - City center: 0.55 km
Click here for the map of Hotel Gulec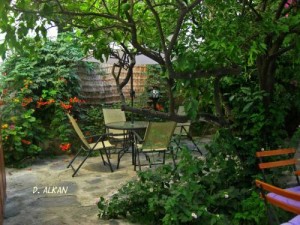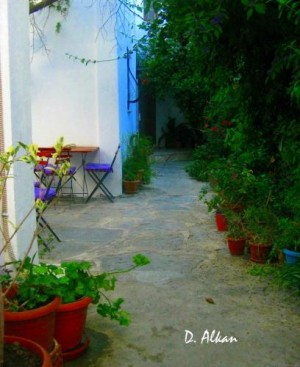 Recommended by The New York Times, Frommerís and Letís Go, this family-run hotel is situated within the last tangerine garden to be found in the heart of Bodrum.

Hotel Gulec is a peaceful hotel with fine hospitality and many returning guests. From the hotel, you can easily reach the bus station, castle, bazaar or local beach. Alternatively, the hotel is surrounded by dining opportunities, with Bodrumís nightlife only a 5-minute walk away.
Availability
Enter the dates of your stay to check availability.
Sorry, no room rates available.
Meal Packages
Breakfast is included in the rates.
Policies
Cancellations:
Cancellation is possible until 1 am 3 days prior to the check-in date without penalty.
A cancellation after that time or a no-show, will incur a penalty of 1 night's stay.
Check-in Time:
Check-in is possible from 13:00 onwards.
Check-out Time:
You may check out at any time before 12:00.
Reception Times:
Reception is open 24 hours per day.
Baggage Deposit:
Free baggage deposit in case of early check-in or late check-out.
Child Policy:
2 children up to 6 years are free of charge per room. Children above that age are considered as adults.
Smoking Policy:
Both non-smoking and smoking rooms are available.
Pets Policy:
No pets allowed including guide dogs.
Parking Facilities:
Public parking available free of charge.
Airport pick-up service:
Airport pick-up service for EUR 40.00 per car.
Directions to Hotel Gulec
By car
When you enter Bodrum, proceed along the Cevat Sakir street and turn left into the Ataturk street. When you see the modern white mosque on the right, at the crossroads, turn left into the Uckuyular street. The hotel is located on the right.
advertisement.
Facilities
Location Hilights:

Town center

Near the sea
Exotic beaches

Archaeological areas
Hotel Facilities:

Parking

Wifi access

Wifi access free
Room Facilities:

Air-conditioning

Fans

Mosquito nets

Baby cot