Hotel Paradise Istanbul

T.:+ 90 2122433651
Asmali Mescit str. no:2 34430 Istanbul, Turkey (30 Rooms) - City center: 0.41 km
Click here for the map of Hotel Paradise Istanbul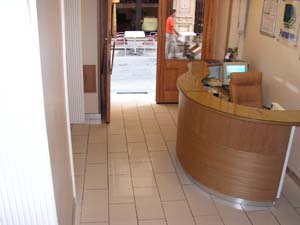 The hotel is in Beyoglu, which is part of the famous Taksim district of Istanbul, and is in the middle of the famous shopping areas and nightlife activities. The hotel is also very close to all the renowned historical areas, and is within walking distance of the Galata tower, the Spice Bazaar, the Topkapi palace, the Hagia Sophia museum, the Blue Mosque, the Underground Cistern, and the Archaeological museum.

Our friendly and helpful staff looks forward to serving you during your stay in Istanbul with traditional Turkish hospitality.
Availability
Enter the dates of your stay to check availability.
Sorry, no room rates available.
Meal Packages
Breakfast is included in the rates.
Policies
Cancellations:
Cancellation is possible until any time of day 1 day prior to the check-in date with a penalty of 1 night's stay.
A cancellation after that time or a no-show, will incur a penalty of 1 night's stay.
Check-in Time:
Check-in is possible from 13:00 onwards.
Check-out Time:
You may check out at any time before 11:00.
Reception Times:
Reception is open 24 hours per day.
Baggage Deposit:
Free baggage deposit in case of early check-in or late check-out.
Child Policy:
1 child up to 7 years are free of charge per room. Children above that age are considered as adults.
Smoking Policy:
Both non-smoking and smoking rooms are available.
Pets Policy:
No pets allowed including guide dogs.
Parking Facilities:
We do not offer parking facilities.
Airport pick-up service:
No airport pick-up service.
Directions to Hotel Paradise Istanbul
From Ataturk Airport the best way to reach the Taksim area is by the airport Havas Bus.
advertisement.
Facilities
Location Hilights:

Near airport

Town center

Near train station
Hotel Facilities:

Parking

Wifi access

Wifi access free

Restaurant

Room service

Non-smoking rooms available

Alarm clock
Hair dryer
Fax
Room Facilities:

Minibar

Telephone

TV

Air-conditioning

TV with cable or satellite