Hotel Villa Kaseria

T.:+ 90 2523196884
Bitez cad. Koknar sok. No: 4 Gubmet, Bodrum 48400 Bodrum, Turkey (25 Rooms) - City center: 3.19 km
Click here for the map of Hotel Villa Kaseria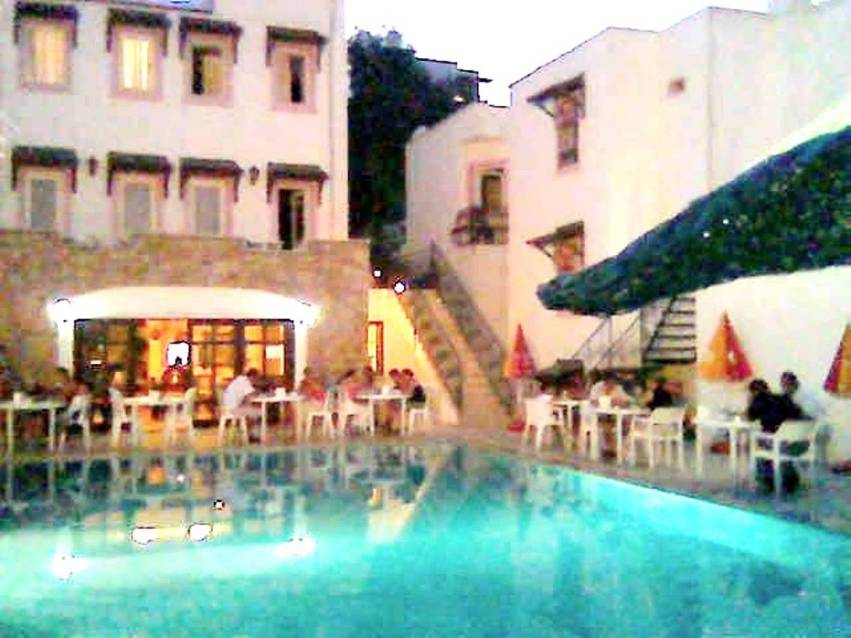 2 plus stars Hotel in Bodrum Turkey, room has tv, direct tel and air condition, big size swimming pool, pool bar, alacarte resraurant, snack bar, laundry, safe box, internet, room service, near the Gumbet Beach and bars street, contact to boat trip-halikarnas-catamaran-Turkish Bath and other facilities of fun.
Availability
Enter the dates of your stay to check availability.
Sorry, no room rates available.
Policies
Cancellations:
Cancellation or no-show will incur a penalty of 1 night's stay.
guaranty reservations can pay at hotel
Directions to Hotel Villa Kaseria
Gumbet center Bodrum Mugla Turkey
advertisement.
Facilities
Location Hilights:

Near airport

Town center

Near the sea

Country side
Exotic beaches

Archaeological areas
Hotel Facilities:

Parking

Internet access

Wifi access

Wifi access free

Bar

Restaurant

Room service

Alarm clock
Fax
Cooking facilities
Room Facilities:

Telephone

TV

Air-conditioning

Room safe
Sports Facilities:

Sports ground

Water sports

Swimming pool

Bicycle rental

Massage

Bicycle rental
Private Beach
Tours and Excursions