Temenos Hotel

T.:+ 90 2523483840
Bodrum 48300 Bodrum, Turkey (42 Rooms) - City center: 8.80 km
Click here for the map of Temenos Hotel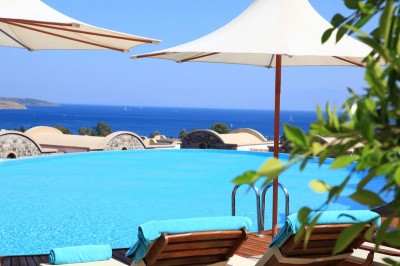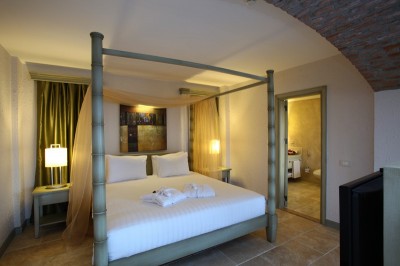 The hotel offers attentive service to the guests staying in any of the 42 executive rooms. At Temenos our aim is to offer our guests a natural setting for a relaxing stay. All Temenos facilities including the bar/club, cascading swimming pool, restaurant and wellness center contribute to making your stay pleasurable and memorable beyond expectations. A stay at Temenos allows you to unwind in your private garden or balcony overlooking an amazing view. We invite you to experience nature, comfort and luxury at Temenos.
Availability
Enter the dates of your stay to check availability.
Sorry, no room rates available.
Policies
Cancellations:
Cancellation is possible until any time of day 2 days prior to the check-in date without penalty.
A cancellation after that time or a no-show, will incur a penalty of 1 night's stay.
advertisement.
Facilities
Location Hilights:

Near the sea

Country side
Hotel Facilities:

Parking

Internet access

Wifi access

Wifi access free

Bar

Restaurant

Room service

Non-smoking rooms available
Fax
Room Facilities:

Minibar

Telephone

TV

Air-conditioning

Room safe

TV with cable or satellite
Hair dryer

Fans

Mosquito nets

Baby cot
Sports Facilities:

Sauna

Swimming pool

Health center

Massage
Fitness room

Trekking
Tours and Excursions